"1XXX-2018-2XXX" PUGMENT パグメント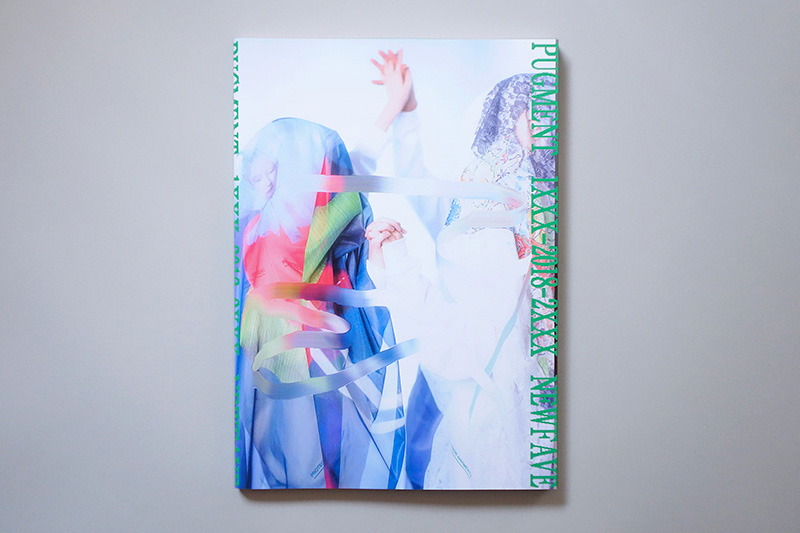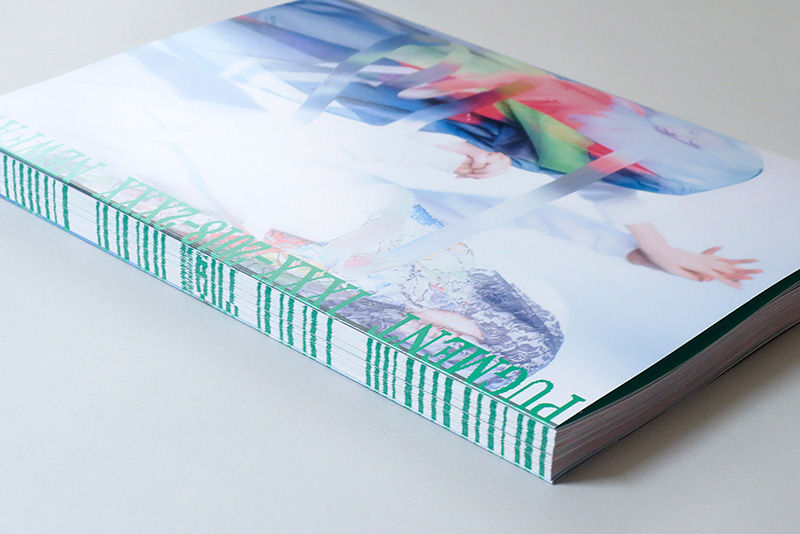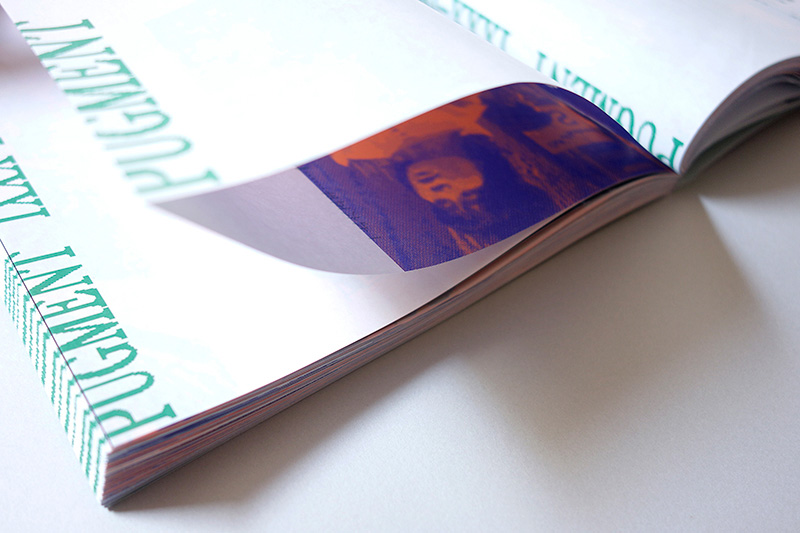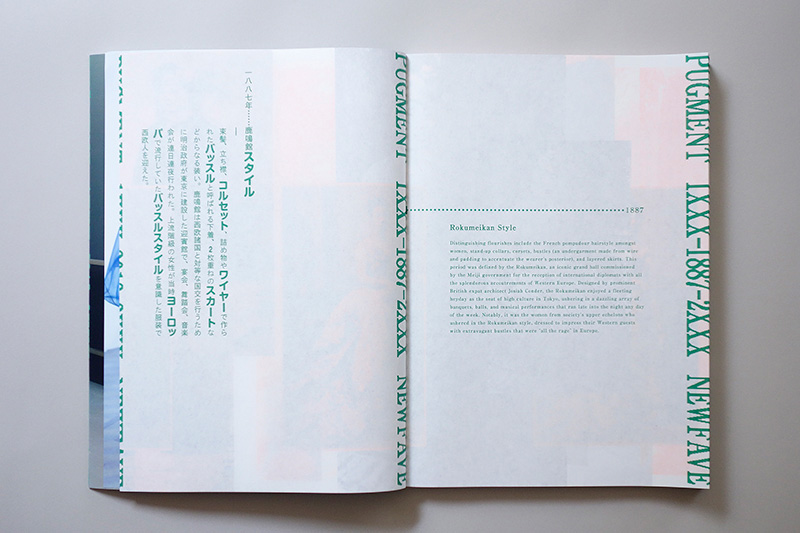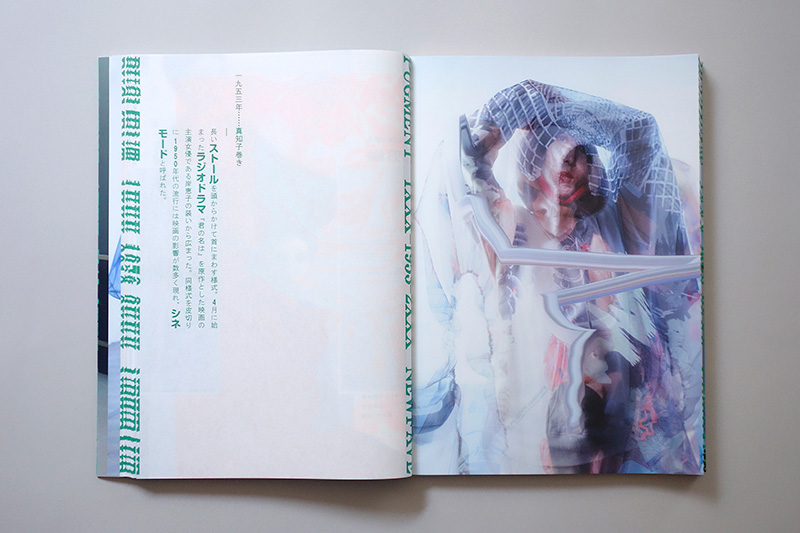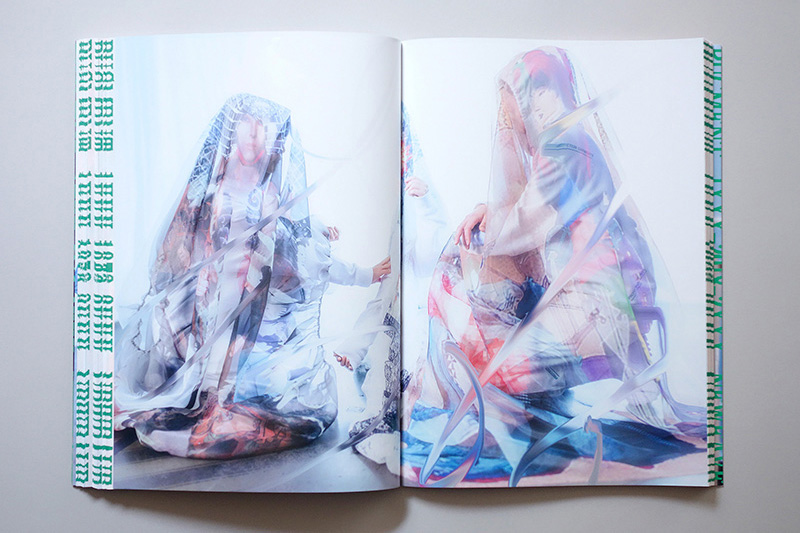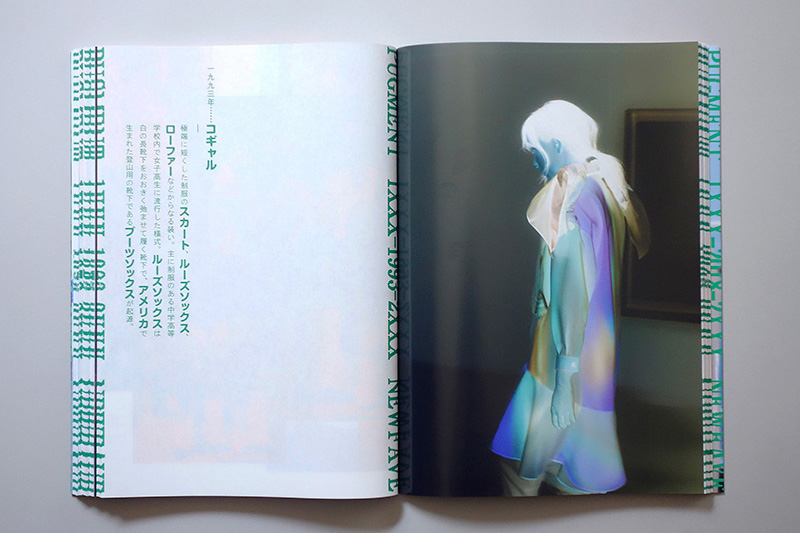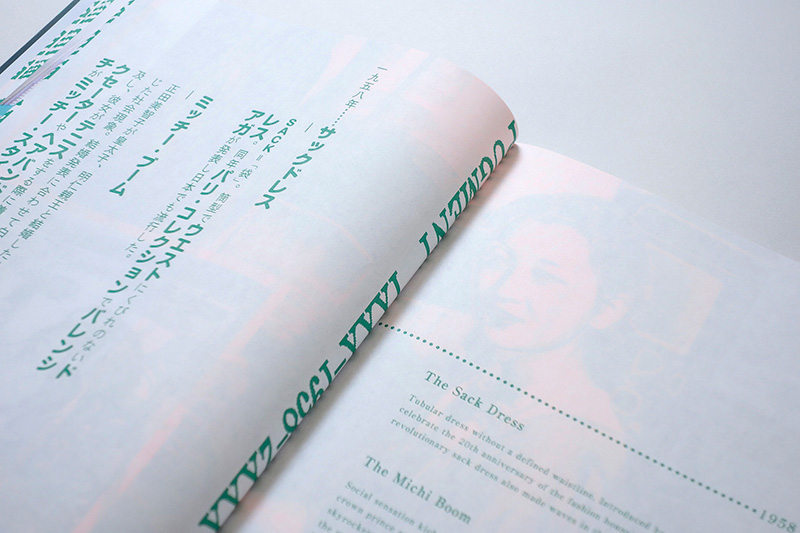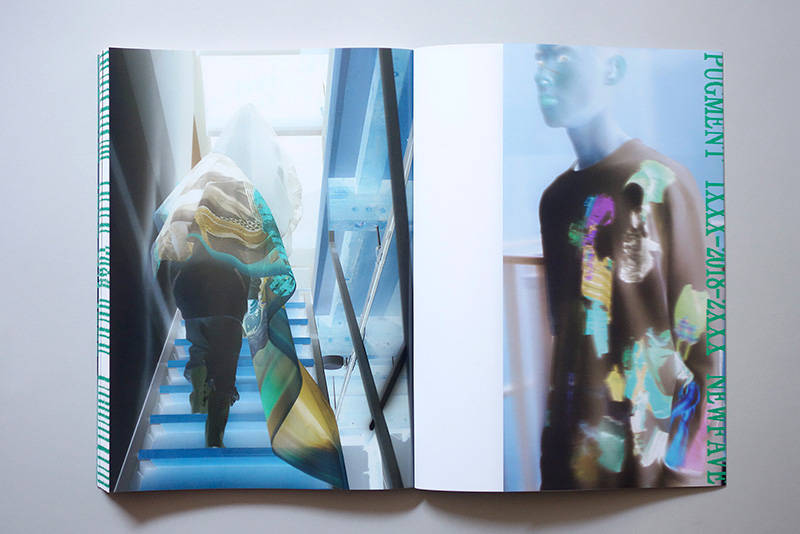 BOOK N°07
1XXX-2018-2XXX
PUGMENT パグメント
¥4400 (Japan)
43 USD (The rest of the world – PAYPAL)
Photographs by Kenta Cobayashi
257mm x 184mm
Offset Print
Softcover
160 pages
Text in Japanese and English
The pages containing the text are bound in bags.
Text : PUGMENT
Graphic Design : Shun Ishizuka
Translation : Daniel Gonzàlez
Printing : Shumpousha.,Co.Ltd.
Edition of 500
2018
PUGMENT & Fashion
PUGMENT's genre-defying creations transcend the framework of conventional prêt-à-porter and haute couture. Indeed, their garments are veritable works of art, inspired by the history and climate of fashion itself. Stewarded by Karin Imafuku and Masahiro Otani, PUGMENT recontextualizes fashion from the inside out, providing a collection of innovative alternatives.
1XXX-2018-2XXX
PUGMENT's 2018 AW collection "1XXX-2018-2XXX" is an extended conceptual meditation on the vicissitudes of Japanese fashion from the mid-19th century Meiji period to the present day, filtered through the lens of futuristic science fiction. The dawn of modernity heralded a gradual shift from traditional Japanese garb to Western styles, initiating the "hacking" of everyday garments in the lexicon of fashion. In due course, this accreted distortion gave birth to its own unique movement, producing a value system that has been inherited in the present day amidst a peculiarly heterogenous foreground.
PUGMENT's new line calls to mind the bleached protective suits of dystopian clean-up crews. Swaddling the bodies of their models, the ghosts of fashions past envelop these creations like the bloated vision of a future to come. In a world without humans, fashion adopts a volition and sentiment of its own accord, as if the garments themselves were possessed by spirits untold. Above all, this imagined possession stands as a bitingly critical account of the Japanese relationship between fashion and corporeal body.
1XXX-2018-2XXX: The Book
PUGMENT's current collection, along with the pieces featured in their March 2018 show at the Komagome Soko, have been documented by photographer Kenta Cobayashi. From the contemporaneous generation of PUGMENT's founders, Cobayashi's oeuvre is distinguished by heavy digital manipulation, with his recent work exploring a negative/positive inverse. The present publication combines Cobayashi's new photographic interpretations with a comprehensive compendium of Japanese fashion history, replete with text and images compiled by PUGMENT. A monumental genre-crossing compilation vaulting over the boundaries of lookbook, photobook, and Japanese fashion history archive, this volume is itself a work of art, completed by graphic designer Shun Ishizuka.
PUGMENTのファッション
今福華凜と大谷将弘によるPUGMENTの作品は、プレタポルテやオートクチュールといった枠組みを超えて、ファッションそのものの歴史や状況をモチーフとした衣服でありアートピースでもあります。彼らは既存のファッションを内側から観察しファッションのオルタナティブを呈示します。
1XXX-2018-2XXX
PUGMENTの2018AWコレクションである『1XXX-2018-2XXX』は、明治時代からの日本の服飾の変遷を元に練り上げられたコンセプトによってサイエンスフィクションの設定で制作、発表されました。近代に和装から洋装への変化を迎え、日常着がファッションにハックされていく中、その歪曲した解釈が独自のムーブメントと価値観を生み出すという奇妙で混沌とした状況が現代においてなお続いています。
PUGMENTは今作で防護服を想起させる漂白したような衣服によってモデルの身体を覆い、その上からファッションの亡霊たちがベールとなって包み込む、肥大化した未来のビジョンを表しました。人間が存在しない世界でファッションが意思や感情を持ち、衣服に憑依するという架空の物語は、日本人である私たちのファッションと身体の関係を批評的に捉えています。
書籍『1XXX-2018-2XXX』
今作のコレクションピースと2018年3月に駒込倉庫で行われたショーを、彼らと同世代である写真家の小林健太が撮影しました。小林の作品は、自身が撮影した写真上に画像編集ソフトを用いて大胆な編集を施すことを特徴としており、今作では新たにネガポジ反転の手法も用いられています。小林によって新たに解釈されたそれらの写真作品と、PUGMENT自身がリサーチした日本のファッション史に関する膨大なテキストと画像をバインドしました。ルックブック、写真集、日本服飾史のアーカイブという側面を併せ持つ本書は、石塚俊によるグラフィックデザインで仕立てられています。