"MASS" Hiroshi Takizawa 滝沢広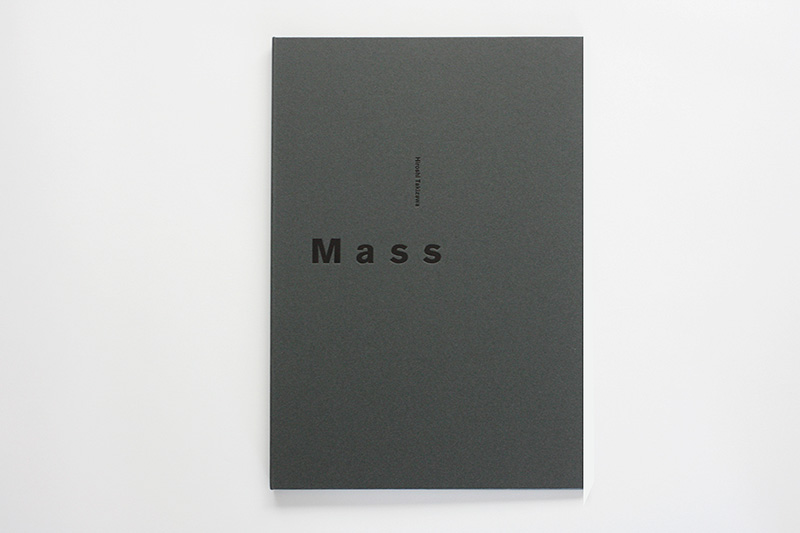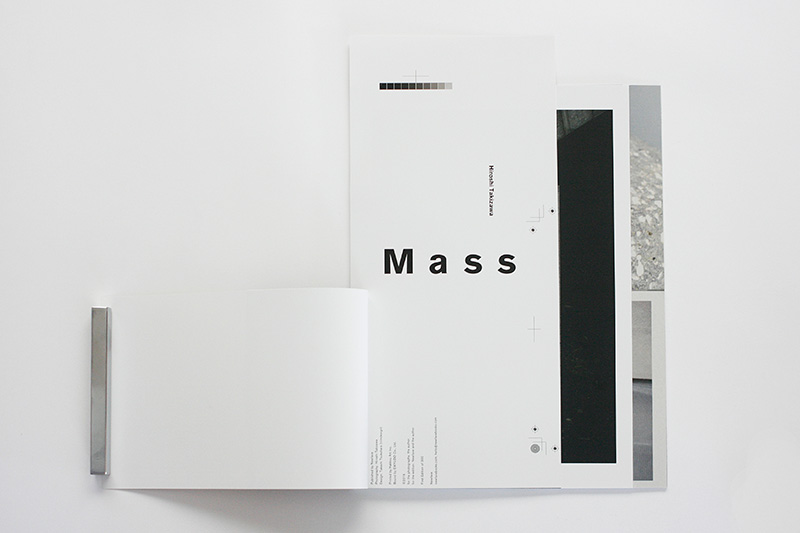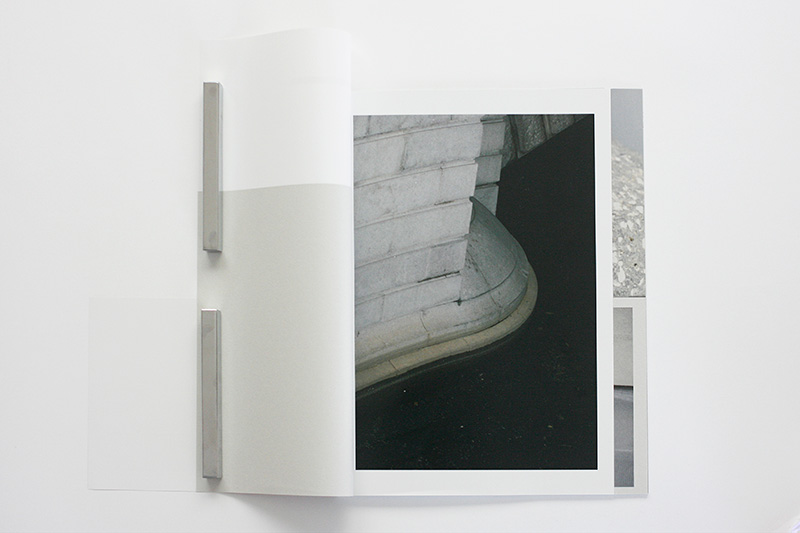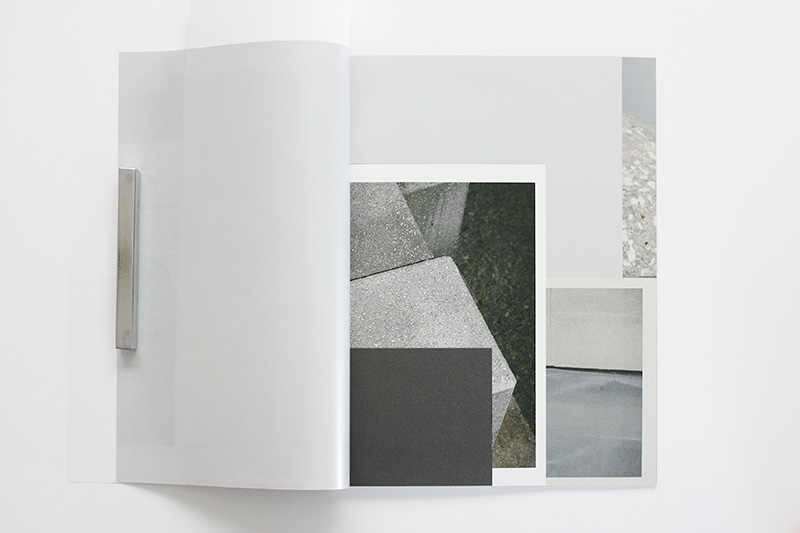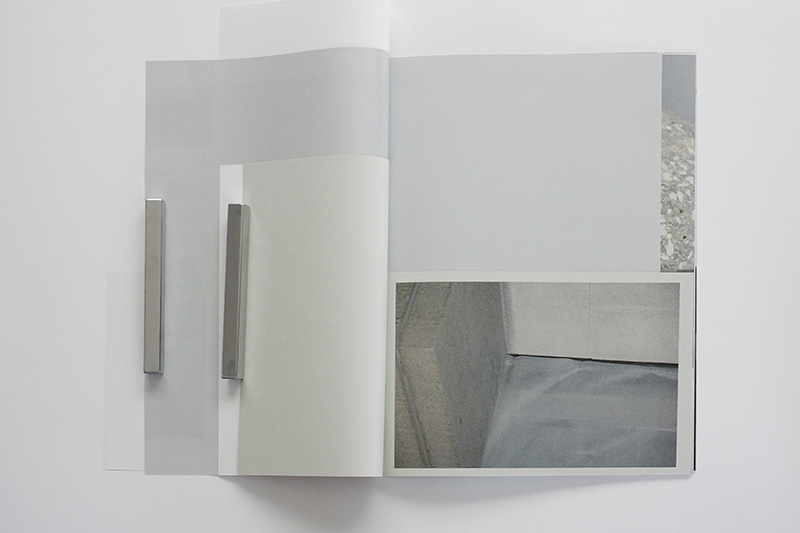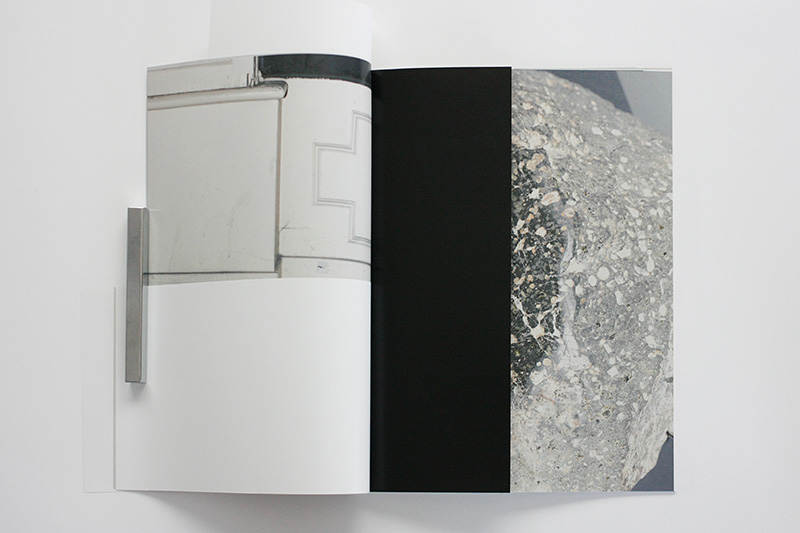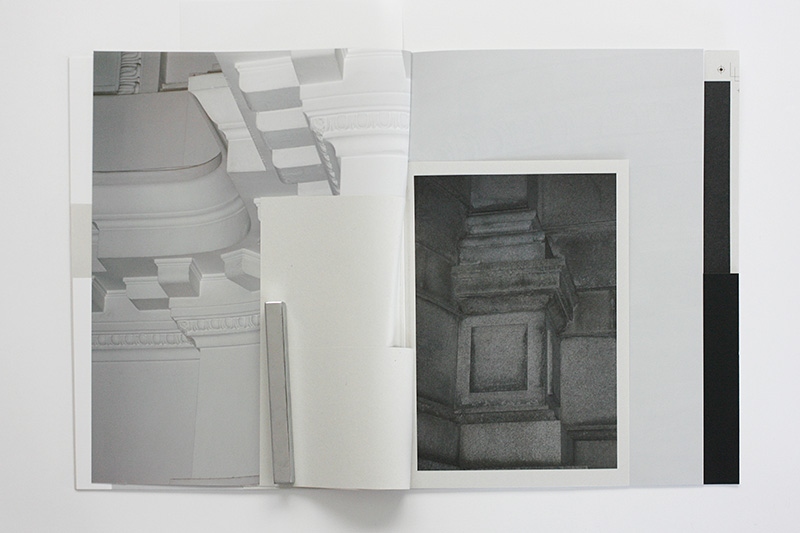 BOOK N°03
MASS
Hiroshi Takizawa 滝沢広
Shortlisted for 'First Book Prize' of Aperture / Paris Photo PhotoBook Awards 2015
¥7,200 (+税・Japan)
$80 (The rest of the world )
343mm x 232mm
UV color print
Hardcover
76 pages
Design : Takashi Tsukahara
First edition of 300
2015
*This book was bound by skilled craftsmen. It is seen some of the quality differences in each one book. Please note.
*職人による手製本のため、一冊ごとのクオリティに多少のバラつきがあります。ご了承ください。
Hiroshi Takizawa is a photographer / artist born in 1983. After studying psychology at university, he has been making and exhibiting photographic work. In 2010, he released works based on dream in 2010 and his recent works focus on stone, rock, and concrete, which he uses as motifs. He uses technique such as re-photographing and converting a photograph into a three-dimensional objects and bring to a focus the their effects on perception. 'Mass' is composed of recent photographs that concentrate on new interpretations of materials such as concrete and stone: the materials used to raise buildings.
In his photographs Takizawa uses them to create new motifs. According to his own fetishism he warps, cuts and overlaps the images he recorded, transformed through the process of reproduction. He transforms the mass of the materials that are his subject by planarizing them, setting in motion the knowledge and memories of the viewer to help make sense visually of what is on the page in front of them.
The stone that makes up the robust buildings that are the subject of his works has a natural origin. It is a natural resource that was artificially cut into artifacts and replicated, gaining a new quality as a building material. Takizawa feels a similarity between the process that changes the form of resources and how photos or life itself go through transformations. His approach to his work is centered on the different aspects of this process of change.
'Mass' focuses on both this process of transformation of these raw materials as well as the process of making a tangible book. The photos featured in the book are of many sizes placed on two differently textured types of paper. The pages are separately cut and the size of each page differs from the next, a special kind of bookbinding being applied. As a result, every page of 'Mass' literally has a different mass, visually replicating opening up a new space every time a page is turned.
滝沢広の『Mass』は、彼が近年制作している石やコンクリートをモティーフにしたシリーズ、とりわけ建造物における鉱物質を被写体としたものを主に新たに解釈を加えた作品集です。
滝沢は独自のフェティシズムによって撮影したイメージをプリントした後、切る、重ねる、たわませるなどの行為を施し、再現とは異なる形へ変容させます。平面化することで質量の変化したイメージを新たな形で3次元化することによって、鑑賞者の記憶や知識に、視覚的、体感的に訴える作品を制作しています。
被写体である堅牢な建造物を構成する石材は、自然由来の物質を主な原材料としています。それらは人為的に切り取られ、人工物へと変容し、複製され、異なる質を獲得します。そういった物質生成の過程は写真生成のそれとも似た営みであり、物質およびイメージ生成における変化の過程に着目することは、滝沢の制作に対するアプローチにも見られるものです。
『Mass』はそうした滝沢の制作手法と物質とイメージの関係に加え、本作りのプロセスに焦点を当てて作られています。2種類の質感の異なる紙一面に多様なサイズの写真を配置、カットした後、それらを重ねた特殊な製本が施されています。情報の圧縮された書物を構成する紙もまた、切断、加工、変容、複製といった変化の過程を経ています。結果的に『Mass』はページ毎に異なる質量を持った本となり、視覚体験として新たな空間の広がりを含有しています。